our site

borders outlined in blue
long range view

looking north along the River Ebro and riu de la Canaleta
medium range view

looking north showing the southern elevation
short range view

looking north showing the westerly terraces
northern mountains

looking north from the Peak
our site
borders outlined in blue
long range view
looking north along the River Ebro and riu de la Canaleta
medium range view
looking north showing the southern elevation
short range view
looking north showing the westerly terraces
northern mountains
looking north from the Peak
our purpose
reconnect with Nature ~ rediscover Yourself
Welcome to our secret sanctuary... welcome to Santuari Catalunya
Our wish is to help you explore and strengthen yourself, inside and out, holistically ~ clean air, good food, exercise and sunshine
For daily updates please see our Instagram feed
Instagram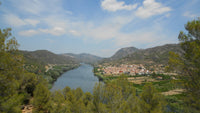 our site
Santuari Catalunya is located on the hill side between the River Ebro and Canaletes canal, opposite the town of Benifallet
Our part of Catalunya is a warm, high oxygen place so aiding your rest and recuperation
Surrounded by air cleaning, health promoting trees, shrubs and many food crops such as Chilli, Roses and Tomatoes 
our facilities
Our 10 acre site is being developed to provide a safe, secure and sunny environment for our members to heal and mend, to rest and recuperate. 
The site blends herb gardens with fruit orchards and mixed coniferous woodland to produce an environment of natural beauty and calmness.
Our facilities include bell and hammock tents, an acoustic ampitheatre, euphoric herbal gardens, caves, rock faces and an unexplored ravine. 
The fall of the land provides a natural ampitheatre for music, stage and festivals, which will be held throughout the year, with a special celebration after harvest time.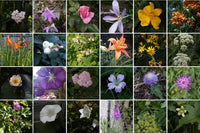 our herbs
Diet is critical for our health and wellbeing so all our produce is grown naturally and organically
Explore our grounds and pick from our gardens of special herbs
Come and discover the quiet beauty of our gardens, groves, forests and orchards
Come visit us during the harvests when we pick our Carob, preserve our herbs and press our Olives 
our accommodation
We will have a selection of accommodation available, including tipis fully kitted out with raised beds and a central fireplace 
Our tipis will be responsibly sourced from Native American Artisan makers
All our furniture and wooden buildings are hand made from reclaimed and recycled wood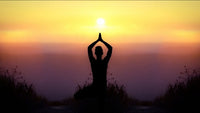 our arts
We offer a range of holistic health and wellbeing activities to nourish body, mind and soul.
Our holistic arts include martial arts, meditation and Yoga.
Our yoga classes at sunrise and sunset will be held along our terraces overlooking the River Ebru Valley.
We will be holding Martial Arts weekends, for novices and experts alike.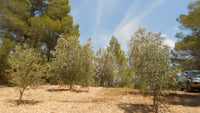 our classes
We will be offering the following classes:
Archery, Cookery, Dietary reviews, Languages (English, Català), sustainable Foraging, guided walks, herbal medicine including the 12 essential herbs for good living, and martial arts including Yoga and meditation.
our cookery
We offer a range of classes covering food and diet, for beginners and experts alike 
Learn new recipes cooking with health promoting, natural organic ingredients 
Try making some euphoric eats including JamJa, Levitating Lokkum and Mushroom Ketchup 
looking north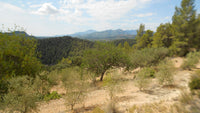 looking west
the ampitheatre